All services come backed by decades of home inspection experience. Additionally, you can expect your inspector to speak with you, answer your questions, and address any concerns you may have about your property.
Comprehensive,
Interactive Report
Within 24 hours of your inspection, you'll be able to view your easy-to-read, detailed digital report generated using HomeGauge Software. Easy to view from any device, your report will include high-resolution photos and itemized notations on any potential concerns. If anything is unclear, your inspector will be available to help make sure you understand every detail.
Using the innovative Create Request List (CRL™) feature, you'll be able to make your repair requests right from the report. Just a few clicks and your seller will see what you're asking them to address. To aid and simplify communication, the buyer, seller, and their agents all work from the same list. There's even space to put your own notes and the option to save as a list for future projects. Learn more about the Create Request List Feature here.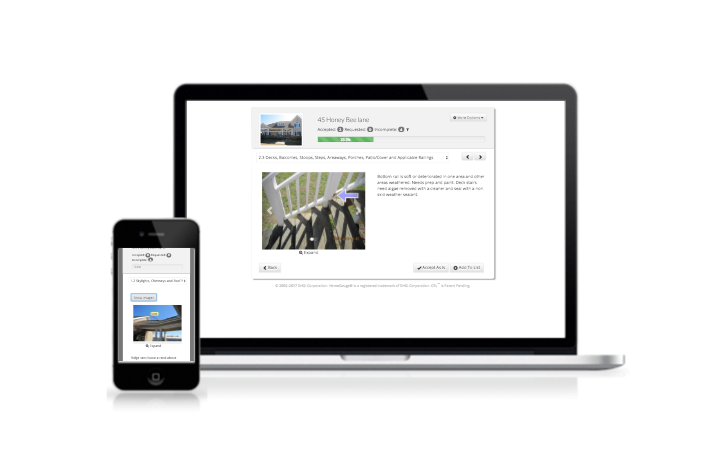 General Home Inspection
If you're buying a home in the Houston area, this is probably the service for you: a comprehensive analysis of the home's components and systems, inside and out. Your knowledgeable inspector will perform a visual evaluation of the following, when accessible and visible:
Roof: eaves, gutters, downspouts, evidence of water penetration, flashing, vents and other roof penetrations

Exterior: visible wall covering, siding, stucco systems, trim, doors, windows, porches, decks, balconies, railings, carports, adjacent walkways and driveways; vegetation and drainage where it may allow or promote water intrusion

Basements and crawlspaces

Attic, insulation and ventilation

Foundation and structural components

HVAC system: ductwork, basic operation and thermostat (Advanced HVAC inspection services available for an additional charge)

Plumbing system: supply and drain lines, water heater, sinks, tubs, showers, toilets, faucets and drains

Electrical System: main disconnect, service box, breakers, visible wiring & connections, ground-fault circuit interrupters where appropriate, switches and fixtures, smoke and carbon monoxide detectors

Interior: flooring, walls, ceilings, doors, fireplaces, heating stoves and built-in appliances

Infrared Thermal Imaging
Upgraded HVAC Diagnostic available
Your inspector will inspect areas and systems many other companies may not, such as sprinkler systems. Each inspector receives rigorous training in popular Houston-area architectural elements, like tile roofs and stucco systems. Additionally, he will use thermal imaging when necessary to check for possible defects or concerns that may be hidden from the unaided eye.
We are Proud to Offer these Additional Services:
Home Warranty
"11

th 
-Month" Inspection 
______
Most builders offer a one-year warranty on newly-constructed homes. Building a home is an enormous undertaking and even the best builders can miss an occasional detail. Ordering an 11th-month inspection can help insure that any defects in materials or workmanship don't go unnoticed—and unaddressed by your builder.
Commercial Property Inspection

______
Rental properties, particularly multi-family units such as apartments or condominiums, have their own set of concerns. Bill Harvey Inspection Services knows what to look for to help you protect your investment.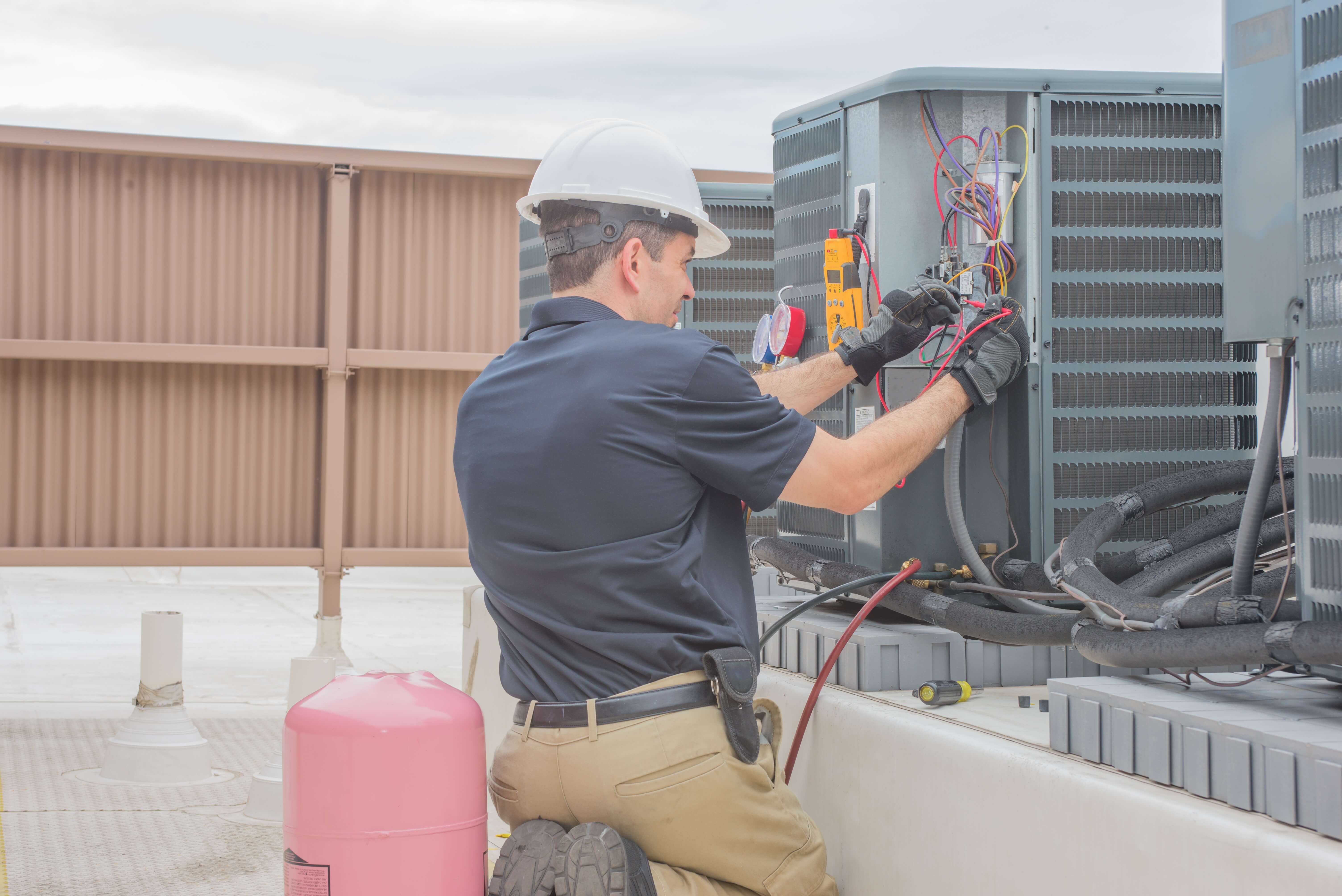 HVAC System—
Full Diagnostic Service

______
A general home inspection involves a routine check of heating and cooling systems. For a more in-depth analysis, you can order a complete HVAC diagnostic. Our licensed HVAC technician with a Class A HVAC Contractor License will perform a thorough evaluation, including disassembling the system and checking refrigerant pressure, electrical components, and energy efficiency. You can add this diagnostic as an upgraded inspection or order it as a stand-alone service.
Stucco Inspection

______
Stucco systems can take a beating from storms, sun exposure, and changes in the weather. Protect and improve your home's beauty and energy efficiency by keeping ahead of stucco maintenance concerns before they become a problem.
Remodeling Inspection

______
A post-remodeling inspection is an important final step in any home improvement. This is particularly true of larger projects, such as an addition or a kitchen upgrade. However, even relatively minor projects can end with a defect in materials or installation that needs to be corrected.
New Construction—Phase Inspections

______
As a home is being built, certain structural components and systems will become inaccessible as construction progresses. By having new homes inspected before certain phases commence, you can help to ensure the builder can address any defects before they become hidden from view. This can help to prevent minor errors from progressing into catastrophic future failures.
Home Maintenance Annual Checkup

______
Performing maintenance on various aspects of a home is a crucial part of smart home ownership. Stay ahead of minor issues before they become expensive repairs. An annual home maintenance inspection will help you determine what to address now and what to watch out for later.
Expert Witness for Your Court Case

______
Are you a homeowner considering taking legal action against a negligent building or remodeling contractor? Bill Harvey possesses detailed knowledge backed by over 30 years of industry experience. He is a licensed real estate broker, carries a Class A Contractor's license, and will happily contribute his expertise to help you build your case. Have your attorney contact Bill at 281-477-7875 or send him an email.
Experience and Integrity Working for You
Whatever your home inspection needs, Bill Harvey Inspection Services would consider it a privilege to assist you. Not sure what you need? Their office staff is friendly and helpful. Give them a call at 281-477-7875 and tell them your story. If you prefer, you can contact the office here. Someone will get back to you right away.
Call Us
Email Us
General Home Inspection
Home Warranty 11th Month Inspection
Commercial Property Inspection
Stucco Inspection
HVAC System- Full Diagnostic Service
Remodeling Inspection
New Construction-Phase Inspections
Home Maintenance Annual Checkup

Bill Harvey Inspections proudly serves Houston and surrounding areas, including Cypress, Katy, Sugarland, and Woodlands, Texas.
TREC ID #5648 Address: 13119 Jasper Ln, Cypress TX 77429
TREC Consumer Protection Notice